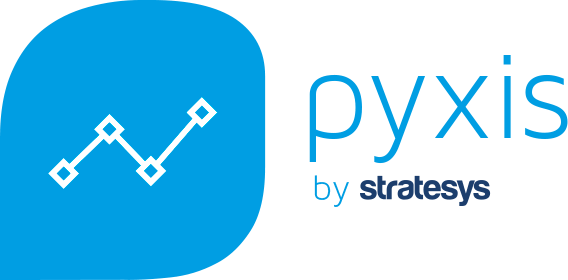 Stratesys Technology Solutions announced today that its PYXIS solution, an add-on for treasury applications from SAP, has achieved SAP certification as integrated with SAP S/4HANA®. The integration helps organizations to manage their treasury operations effectively and proactively: increasing visibility of cash, optimizing automation of treasury postings, controlling the banks' costs (commissions and interest) and helping them access quality information (custom-made reports).
The SAP® Integration and Certification Center (SAP ICC) has certified that Stratesys PYXIS version 1.0 integrates with SAP S/4HANA using standard integration technologies. SAP S/4HANA is the next-generation business suite, built for the SAP HANA® platform, with on-premise and cloud deployment options. It is designed to act as the digital core, helping customers drive digital transformation across their entire organizations, taking advantage of the award-winning, role-based user experience of SAP Fiori®.
"We are delighted to announce that our PYXIS has certified integration with SAP S/4HANA," said Jose Sala, partner at Stratesys and Head of Financial & Treasury line of business. "The ability of PYXIS to interoperate with SAP S/4HANA will prove highly beneficial to our current and future customers"

About Stratesys
20 years implementing over 1,000 projects and developing business and technology solutions have made Stratesys into a leading multinational company in digital services and one of the leading specialists in SAP technology. With international projects implemented in over 60 countries, over 250 active clients, and a team of 800 professionals distributed throughout our different offices in Spain, Portugal, USA, Mexico, Brazil, Colombia, Chile and China Stratesys is defined by model of success that has doubled its turnover in the last six years, exceeding €44 million, and is now consolidated as one of the reference companies in the industry.
Stratesys provides a differential focus in the financial-economics management area. We are a highly qualified company and well known in the market as specialists in implementing a wide range of advanced financial solutions, specially based on SAP software: Finance and management control, cash management, financial chain (credits, billing, collections and claims), treasury, bank communication management, advanced billing management, treasury risk management, core banking, etc.