DIGITAL CATALYSTS
We understand digital reality and its evolution as a constant in the day to day of the users, brands, companies and societies. A guiding principle with which we work in all environments, sectors and markets.
The base of our work is:
Understand and empathize with the digital user through different methodologies
Create suitable and valuable experiences
Design and implement effective digital strategies that are able to activate audiences and impulse the business models of our partners and clients.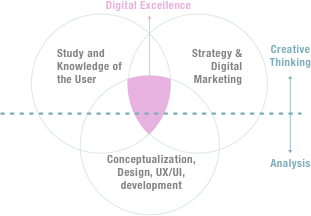 The Digital Experience area is in charge of making each and every idea we think of, come true. With unique detail and care in the artistic and UX approaches and a team of more than 100 expert developers in 20 different technologies, no project is impossible.

DigitalBoost is the business line that creates unique strategies, projects and experiences, able to guide the behavior of users in a digital environment and obtain measurable objectives. We love the power of data and its capacity to generate predictive behaviour models. And we think of ourselves as real digital explorers: with experts in trends, international markets, campaigns, design thinking, digital business and a huge etc. that we constantly feed. If you want to find out how we do all this keep on reading...
MEET US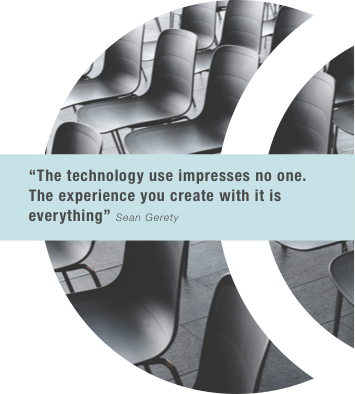 Main Skills
#UserCentric
#DesignThinking
#Content
#Agile #UX #UserExperience
#DigitalMarketing #Gamification
#SEOSEM
#Branding #Social
#Emailing #PlatformDevelopment #CrossValue
#SAPFiori #SAPUI5