Thanks to our eco-system of alliances with leading companies in the market as SAP and OpenText and the rewards and certifications we get, we are able to offer our clients the best technological services, through teams with specialized skills.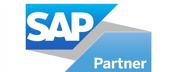 Leading company in the SAP ecosystem
We are a SAP technology leading firm with international agreements in several countries (Spain, Portugal, Mexico, Colombia, Brazil, USA, China) and diverse partnership models: Services, Education, Value Added Reseller, Recognized Expertise, Hosting Services, Outsourcing Operations, Application Management, Partner Center of Expertise, etc.
We have one of the largest SAP expert teams and we are certified by SAP in areas and strategic solutions such as Hybris, HANA, SuccessFactors, OpenText, Ariba…
Areas
CRM – Customer Relationship Management
HCM – Human Capital Management
Financial
IFRS
Treasury
BPC – Business Planning & Consolidation
PLM – Product LifeCycle PP & PM – Product Planning & Plant Maintenance
SRM – Supplier Relationship Management
SCM – Supply Chain Management
Technologies
Business Intelligence
Data Warehousing
BPM – Business Process
EIM – Enterprise Information
User Experience
Internet of Things
HANA
Enable Now
ABAP
MDG – Master Data Governance
Industries
Recognized in a wide portfolio of sector solutions, focused in several reference industries: Banking, Consumer Products, Engineering, Construction & Operation, Life Sciences, Telecommunications, Professional Services, Industrial Machinery, Utilities, Oil & Gas and Wholesales Distribution.
Cloud Solutions
SAP SuccessFactors
SAP Ariba
SAP Hybris
SAP S/4HANA Marketing
SAP BusinessObjects
SAP Outsourcing Operations Partner
HANA Operations Services
AMS – Application Management Services
SAP PCoE – Partner Center of Expertise
Hosting Services

Experts in the market-leading content solution
We are reference technology partners of OpenText (Technology partner and Gold Service partner) and one of the main specialists in the OpenText EIM suite.
Since 2007, our alliance for the marketing and implementation of OpenText solutions is of strategic nature, has global reach and covers the operations we have in Europe, Pacific Asia, North America and Latin America.
In these years of collaboration, we have completed over one hundred projects based on this technology, in more than sixty international organizations.
We are one of the OpenText partners with experience and certified teams in Documentum solutions, recently included in the OpenText portfolio, after acquiring the ECD division of Dell-ECM.
We are certified in all SAP products by OpenText: Extended Enterprise Content Management (Extended ECM), Vendor Invoice Management (VIM), Digital Asset Management (DAM), etc.
We possess 10 certified OpenText solutions: Quality, Legal, CAPA, Tax Note Brazil, etc.
Our extended experience in the design and implementation of OpenText solutions, together with our expertise in the knowledge of the needs of each industry, position us as one of the leaders in the development of projects with this technology.